Coyote Ugly – Bloggers gone Bad
So my blogger bestie Jane from Almost Jane  and I were cyber chatting last night whilst perving on all the photos that were flooding our facebook newsfeed from the Pro Blogger Event happening over on the Gold Coast this weekend (or hashtagpbevent for the twits out there – thats not pb, peanut butter, its pb Pro Blogger – do NOT mix them up. A peanut butter event is a whole lot more sensual and a little risqué)
We saw all the familiar faces who had somehow managed to leave their kids behind and travel up the coast from Melbs, Sydney and the likes. We laughed at how unlike their profile photos they looked in photos that had been tagged by a random blogger and how photoshoppingly amazing they all looked in their own instagrammed perfection. Geez, we thought, wouldn't THAT be a blast?!  We would soooo fit right in!
So we began orchestrating as to how we could both get there next year, you know, so we too could hobnob it with blogger societies finest and drink something fancy made with organic coconut water.
Obviously we would need to practise drinking from one of these….
…because drinking from actual glasses is sooooo last year dah-ling.  And Lord above, don't forget the stripy paper straw! Because we are all like, five now or something.
And we would need to get used to eating our paleo muesli from one of these jars also….
….because apparently the  evolutionary advancement to using  a bowel for our breakfast was a moot point. But it must be the real Masonware Dah-lings, no KMart knock offs here. Don't forget mkay?
Right, so assuming we are well rehearsed in our food and beverage etiquette, not to mention our double cheek air kisses,  Jane and I then got to thinking about financing the trip. We needed a sponsor or four.
Obviously some sort of alcohol company was appropriate. What do Pro Bloggers drink?
Vodka seems to be the tipple of choice; not my choice, I'm a Chardonnay girl and my mate Jane likes her Gin, but we need to be taken seriously so, how about it Grey Goose? Care to sponsor a couple of  alcoholics probloggers?
We promise to get outstandingly squiffy, drinking nothing but cocktails made with nothing but Grey Goose Vodka in passée jars and infantile straws.
Right, who else would sponsor us? Hmmmmm, we need an on trend company, something Noice, Different, something Unusual…..
And Pottery Barn also do KIDS stuff so you can fork out a packet on tres chic clothing your kids will grow out of next year. Or you can decorate their bedroom with things that you love such as funky pineapples and dead deer head wall mounts (both found insanely cheap at KMart *taps nose*) instead of  something age appropriate and what your child actually likes. Yep, lets hit them up Janey!
Oh, I know. IKEA! Because any blogger who wants to be a good blogger has at least one room decked out in IKEA, preferably predominantly white with pretty pastel overtones. It also stocks obtuse items that have no personal meaning but are so trendy dah-ling to have on ones shelf.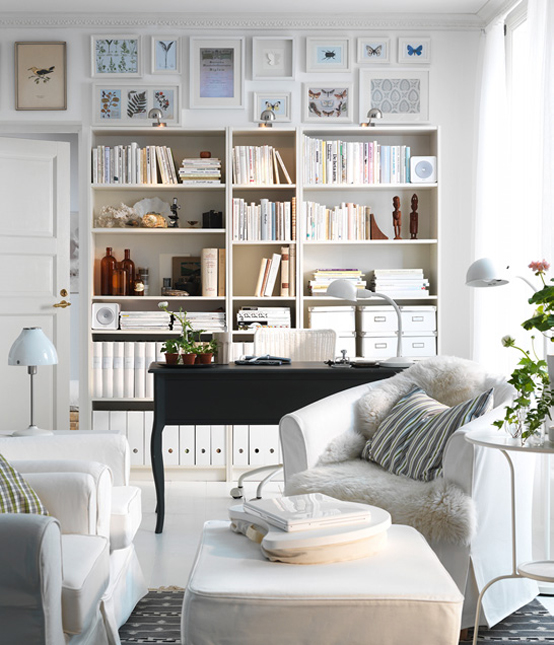 NB. The pastel is very important, because heaven forbid the male in the house has any say in the décor in which he assumably cohabits.
Oooh Oooh Jane, a thought – we need some sort of arty Jewellery Store on board. Something we can wear, fit right in with the crowd and attain instant street cred with. What about Uber something? Kath? Kim? No, that's not it. when I think of it I'll let you know – we definitely need them on board.
Right, got the sponsors sorted, our table manners sorted, I think that's it. Just the dates for next years show.
Oh, flights. Or should we drive? I hear Toyota are handing out trial drives to Very Special Bloggers for a car that doesn't suit their needs or even fit their entire family in. Maybe we should approach them and see if we can take their new sports model for a weekend spin?
I can see it Jane, you and I being all suave and so-fistikated rubbing shoulders with all the remarkable bloggers out there.
Actually, no, no we wouldn't. We would be well sloshed on some booze with a duck on the bottle giggling like school girls, dancing on the bar, shrieking "Fuck off with all your fucking pineapples, mason jars and stripy straws". The other bloggers would gaze on in amazement and video us on their iphones. We would be instagrammed the fuck out of. We would be on youtube! Our blogs would finally go viral as we always dreamed they would. Our stats would be amazeballs, through the roof!
We would totally be blacklisted from all future blogging events. We would be known as the Coyote Ugly Bloggers
And we wouldn't care.
Anyone else care to ride along?